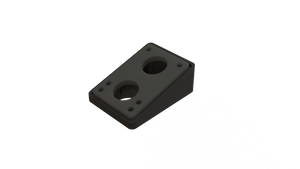 Product Description
Similar to an angled riser pad for a conventional truck, however, with a different result on Juma Skate Trucks.
Dramatically increases positive caster, which improves high speed stability.
Features a pocket on the top and bottom for shock pads.
Kit includes 2 shock pads and the caster block.
Technical Specs
Positive caster (adds 45 degrees).
Shock pad durometer (80a).
Caster Block - 45 Degrees
Price: Sale price Price $35.00 Regular price
Note: All items are now in stock, and ship out within 1-2 business days!